When it comes to the Lake Wallenpaupack Area, and our "Big Lake", there's no better Lake in the Poconos to visit! With 52 miles of shoreline, boundless year round lake activities, nearby ski and outdoor sporting, and the unique variety of local dining and lodging experiences, Lake Wallenpaupack is the place to be!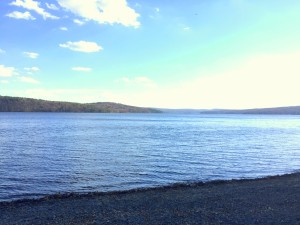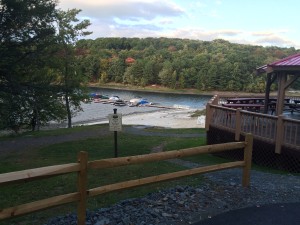 No wonder people from all over the Tri-state area are in love with Lake Wallenpaupack real estate!
Lake Wallenpaupack homes for sale are part of a unique real estate market that continues to flourish no matter what the current market trends may be.
Residents and visitors can't help but be magnetized to this majestic Poconos lake area. Lake Wallenpaupack is a 13 mile long, man made lake that is 60 feet deep at some points and has 5,700+ acres of surface water. That's plenty of space for all the water activities you can imagine!
The Lake Wallenpaupack area stays packed with year round activities such as motor boating, swimming, fishing, water skiing, sailing, island parties, the Ice T Gold Tournament in winter, an annual Chili and Wing Cook-Off, ice fishing, snow mobiling, 4 wheeling, local snow skiing, and so much more!
Homes for sale around Lake Wallenpaupack range from cute lakefront cabins and lakefront homes, to lake view homes, large lakefront estates, affordable lake homes, lake homes in lake rights communities, and many other real estate options. There are also lakefront land lots available for sale as well as large parcels of nearby acreage for sale.
Our Lake Wallenpaupack history is interesting in that the lake was made over the already existing town of Wilsonville, PA. When they flooded Wilsonville to create Lake Wallenpaupack for PPL Electric, the lake was so clear that you could still see the remaining homes under the water!
Lake Wallenpaupack has even been a part of Cabela's "Fish for Millions" contest with tagged fish in the lake for prizes. Check this article out to read more about one of the winners! CLICK HERE
Lake Wallenpaupack Real Estate continues to be a highly sought after market for the people of New York, New Jersey, and Connecticut. The lake atmosphere and Poconos vacation activities are a great escape or year round way of life for many without being hours and hours away.
There are also Lake Wallenpaupack Vacation Rental Homes available. Travelers and visitors can rent a lake home for vacation around Lake Wallenpaupack for the week, weekend or month. Many Lake Wallenpaupack vacation rental homes come complete with boat slips and boats to enjoy!
For more information on Lake Wallenpaupack, Lake Wallenpaupack homes for sale and real estate, or Lake Wallenpaupack vacation rental homes, please feel free to CONTACT ME 7 days a week!